Danielle Espinosa, MS, AMFT #127285
Supervised by Dr. Sahar Martinez, Psy.D, LMFT #111456
DANIELLE ESPINOSA (SHE/THEY)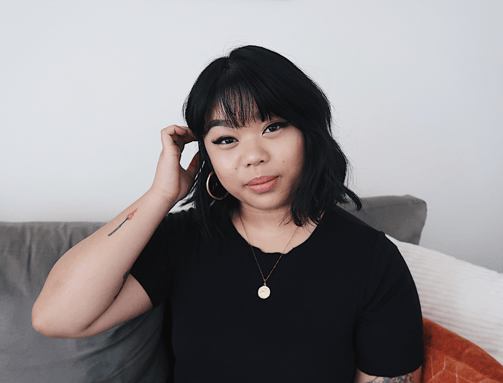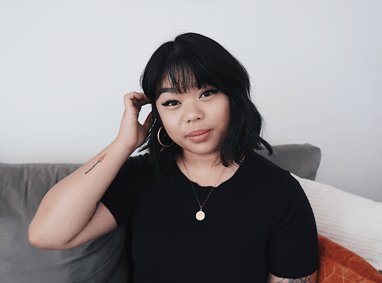 I am a queer, Filipina American therapist and author born and raised in Northern CA and currently based in Orange County. When I'm not in the office, you could probably find me reading at a local coffee shop. My favorite authors include John Green, Celeste Ng, Kaveh Akbar, Paige Lewis, Erin Morgenstern, RF Kuang, and Clint Smith. Other things I love (in no particular order) include: writing, playing piano and guitar, singing, exploring independent bookstores, nerdfighteria, Hozier, and Broadway musicals. You might notice that many of my tattoos are subtle references to my love for literature and music. I'm a cat mom to my beautiful calico, Persephone, who frequently makes appearances during sessions.
I graduated with my Master of Science in Counseling at California State University, Fullerton, and completed my practicum at Five Acres, a non-profit, DMH agency in Pasadena, CA. At Five Acres, I worked with adult survivors of domestic violence as well as young children and their families, many of whom were in the foster care system and/or experienced domestic violence. I previously worked as a mental health specialist for a school-based agency, providing counseling services to middle school students. I am trained in EMDR and completed my training through a BIPOC-specific course focused on working with marginalized communities, racial trauma, and generational trauma.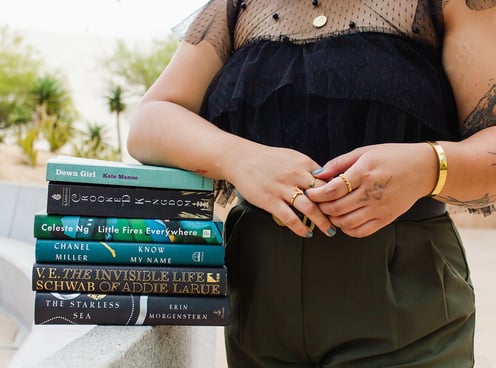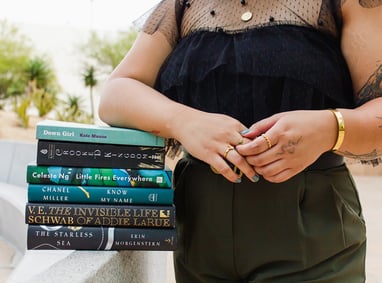 Clinical Interests and Approach
My clinical passions include working with the Asian American community and survivors of gender-based violence. My research on counseling Asian American survivors of sexual assault has been published by the Asian American Journal of Psychology, and I have spoken on various Asian American-led panels regarding rape culture and Asian American women's experiences with racialized sexual violence. Given the stigmas surrounding both mental health in Asian culture and sexual assault and rape culture, I hope to destigmatize each area with clients and empower clients to seek healing and support. I work from a person-centered, feminist outlook, meaning I believe in the healing power of the therapeutic relationship and that we deserve to be unconditionally valued as well as understood in the context of the oppressive systems that impact us. I also incorporate attachment theory in my work with both individuals and couples, as I believe our relationships and how we interact within them shape who we are and our outlook on life.